Fix the leaking faucet easy
Faucet cartridge:
A damaged washer may cause the cartridge of the faucet to become worn out by the metal core,or the deposition of chemicals in the water may form a residue that prevents the gasket from being fully compressed with the cartridge.
How do you fix the broken faucet cartridge? Of course, you can change the whole faucet. Another option is to change the faucet cartridge only. If you have the right tool, called the seat wrench,it's easy to remove the old seat. Insert the seat wrench into the seat and pull it in an anticlockwise direction. Once you remove the old seat, make sure that the new seat you bought is the same as the original one.
After you fix the leaking faucet,you also want to
clean your faucet,don't worry about that,it is easy to do it.
The O ring of the faucet
The kitchen faucet has one or several O rings to prevent water from pouring around the outlet.
If the O ring is worn off, you will see a water outlet at the bottom every time you turn on the faucet.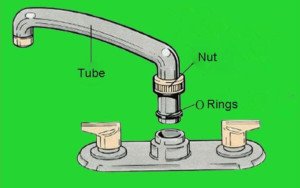 Fix the leaking faucet, following is the replacement of O ring tools needed: O type adjustable wrench,pipe joint tape, replacement.
Steps to replace the O ring:
Step 1: turn off the water supply, turn counterclockwise and remove the threaded nut at the fixed.
Always use tape to wrap the nut to prevent it from being scratched by a pliers or wrench.
Step 2: remove the coupling nut and lift the water outlet up. Take it out of the water outlet seat.
In the water outlet seat, you can see the O rings.
Step 3: replace the bad ring with the new size of the exact same ring. Assemble the tap again.
To know more HCfaucet new design.see https://hcfaucet.com
Get the free samples to evaluate our quality.Got it now.